CV Builders Are Like Cookie Cutters
We are all born and raised, encouraged to pursue our uniqueness in an ever-widening and ever more challenging landscape. As the difficulty of landing that dream job spirals out of control year by year it is easy for us to lose sight of our goals - simply a career that is ideally both stimulating and rewarding. We here at James Innes Group have spent close to two decades helping people on to the path toward their dream jobs and we certainly would not recommend a CV builder as a part of that approach.
---
Bosses Spot Them a Mile Away
Anyone who reads through tens or even hundreds of CVs every day can, at a glance, tell the difference between something hand-crafted and something generated by a builder. The people who take the time and effort to write every word and lay out & template the document themselves are very often the kind of candidates a recruiter will prefer to go on to hire.
They Don't Cover All The Bases
Every territory, industry and role differs in its own unique way. Sometimes it's mandatory to provide a photograph, in other cases not. CV builders offer a set template for you to fill in that does not cover the specific nuances of the role you are pursuing.
They Do Not Represent You
A strong introductory paragraph - your career objective - often makes or breaks a CV. We are all tempted to write the same old spiel about being hard-working, diligent and willing to learn. An experienced CV writer and career coach will be able to help bring out your true qualities and will infuse the leading objective to the extent that it is oozing with personality. The strongest candidates will also tailor their CVs for each individual company and role they apply for - cutting, pasting and rewriting text to increase relevance. People can often find it hard to see the wood for the trees when working on their CV alone - in these cases a little help from a real, experienced person can go a long, long way.
Our Talented CV Writers Will Work With You To Create a Perfectly Personal CV
And they won't stop working with you until you are entirely satisfied with your documents. That or we will refund you your money.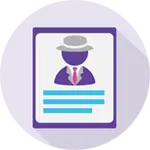 CV
€75.00
Have your CV rewritten by one of our James Innes certified freelance writers.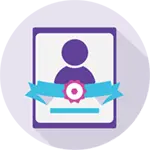 Senior Consultant CV
€190.00
Your CV transformed by one of our senior CV writers & career experts.
Looking for James Innes' premium CV writing service?
Learn more!